What is PIM?
PIM stands for Product Information Management. Typically, the term refers to a system, feature, or platform that facilitates the efficient management, display, and maintenance of a products' information portfolio.
PIM software achieves this in several different ways. First, it allows businesses to centralize all their product data in a single repository. As many organizations take product information from a diverse range of sources, including ERP, PLM, and supplier channels, this simplifies storage and product information management processes.
It also makes updating and developing product data significantly easier. Once the entire product catalog is contained within a PIM, the information held for each product can be standardized and additional data inserted.
Whether it's information concerning product dimensions, materials, ingredients, or intended use, the improved ability to define and describe products makes grouping, sorting, and finding products much simpler.
Finally, a PIM platform ensures you're able to communicate product data easily and efficiently across multiple channels. From customer portals to your social media profiles, PIM makes publishing product information perfectly straightforward.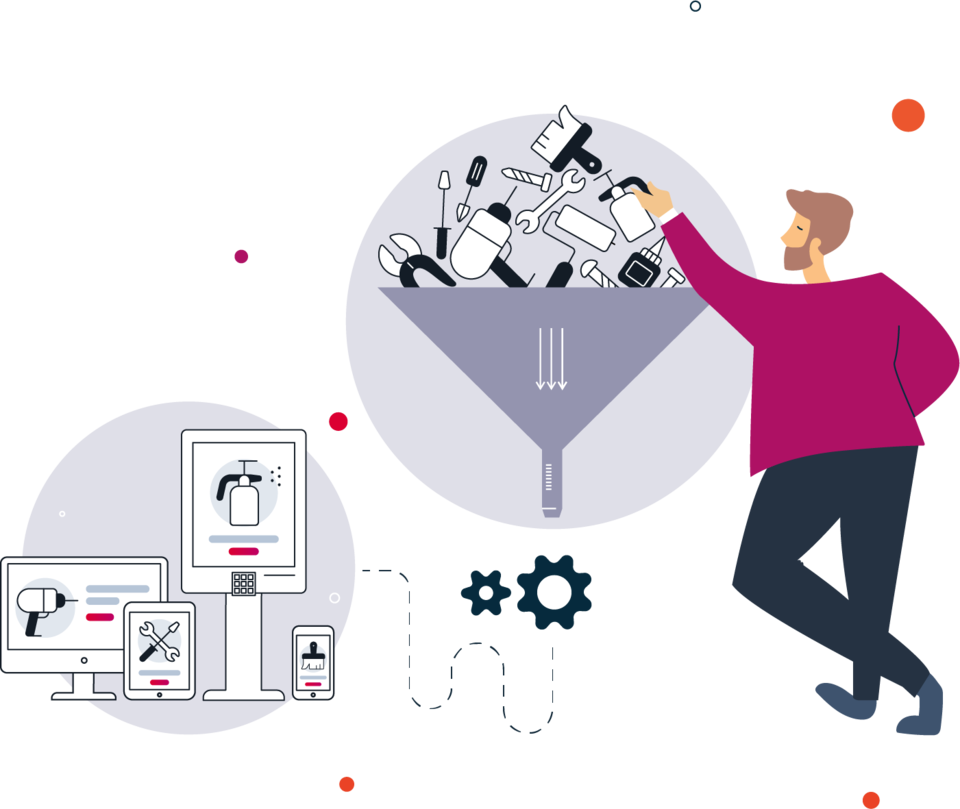 Who uses PIM?
The source of product information is the manufacturer, making digital product management a priority across all industry sectors.
The printed catalog used to be an important commercial event for manufacturers, and in many cases still is. But "analogue" catalogs are out of date as soon as they are printed, and price information is likely to be absent are limited, because the individual wholesalers, distributors or retailers that order from the catalog will each have negotiated a different pricing structure.
Print catalogs are bulky and wasteful, because not every product will be relevant to all customers – and it's not cost-effective to produce customized catalogues. But this is precisely what PIM does, and why you need one.
Even if the manufacturer's site is not transactional it is still talking to the end-user, so products must be presented to the highest standard – all of them, not only those that sell the most or have the highest margins. Product information must be up-to-date and accurate across all channels – another reason why B2B businesses are increasingly adamant that their digital product management be native to their DXP.
Of course, PIM is pivotal across the entire supply chain so wholesalers, distributors and retailers also rely on PIM platforms to give them that single source of truth across all their operations.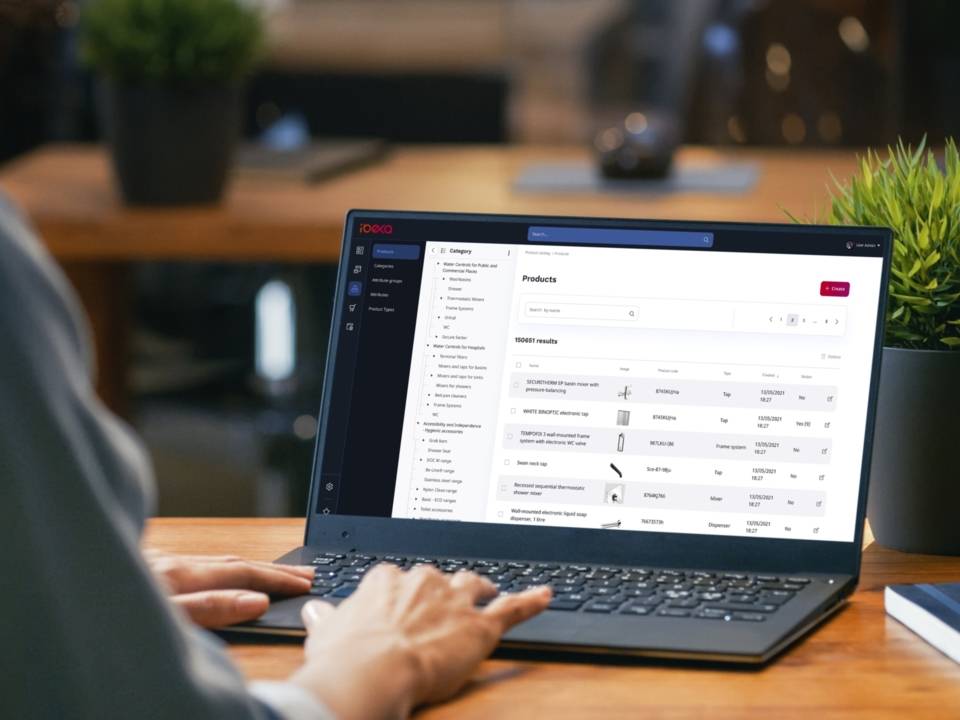 What's the difference between PIM and a CMS?
The first generations of content management systems were incapable of ingesting the tens of thousands of SKUs that are typical in manufacturing and food production.
Product information was not seen as "content", and the forebears of the modern PIM were the endless spreadsheets manufacturers created to keep track of product data. However, the distinction between CMS and PIM is blurring because advanced DXPs are now sufficiently powerful and flexible to store massive amounts of product information in the backend.
What matters to manufacturers and their B2B middlemen is that digital product management is native to the technological environment because this empowers the search functionalities of the site. And with a catalog of 100,000 or 500,000 items, search is all-important.
What data can you store in PIM?
With the exception of financial data which are typically stored and managed in the ERP system, PIM holds all the information and media assets relating to your products.
That means basic data such as SKUs, product codes and stock data, as well as technical specifications and shipping information. Products have relationships of course and PIM tags them according to category or type, presenting the customer with options for product kits and bundles.
The end-user of the product needs a manual, or videos that showcase the product or explain how to install and maintain it. Augmented and Virtual Reality is becoming an increasingly relevant functionality to explain and market products.
Marketing data needs to go the extra mile in describing the product for different buyer personas and for different channels. Customer reviews are a decisive marketing tool, and PIM will hold that information too, tagged to the appropriate SKU or product code.
Digital product management is the beating heart of Digital Commerce – this is why a PIM platform that is native to your DXP is so effective in creating digital experiences that matter to your customer.

The benefits of PIM
PIM software is beneficial to every business that sells products online. However, the more products in your catalog, the more advantageous PIM software will prove. Why? Because PIM platforms minimize the complexity involved in managing large product ranges, while also allowing for greater control over how you store, display, and communicate product information.
PIM solutions also benefit companies that sell detail-rich products that typically come with a lot of additional data and associated documents. These may be technical specifications, images, or marketing materials.
By ensuring that all this information can be attached to the products and stored in a single, centralized repository, ongoing maintenance becomes far less challenging.
For these reasons, you often see PIM software used by B2B organizations that sell high-spec products. In large part, this is due to the way the system allows for a more unified approach to marketing and content management, as well as the way Digital Experience Platforms are increasingly essential to modern B2B success.
Why do you need PIM?
The business case for adopting PIM software is relatively straightforward. PIM implementation is often one of the first steps a business takes in the digital transformation process. This is because it makes economic and operational sense.
Managing complex product catalogs is time-consuming, resource-intensive, and expensive. PIM solutions simplify that process, reducing costs, enabling your business to focus on what really matters, and paving the way for further digital transformation.
Particularly in the B2B environment, where companies often sell thousands, if not millions, of products, a PIM platform is now the only sensible way of organizing those items.
As businesses focus on refining the digital experience they offer, building connected systems that facilitate more efficient and intelligent marketing is increasingly important. In this respect, PIM solutions are essential systems that connect products and content.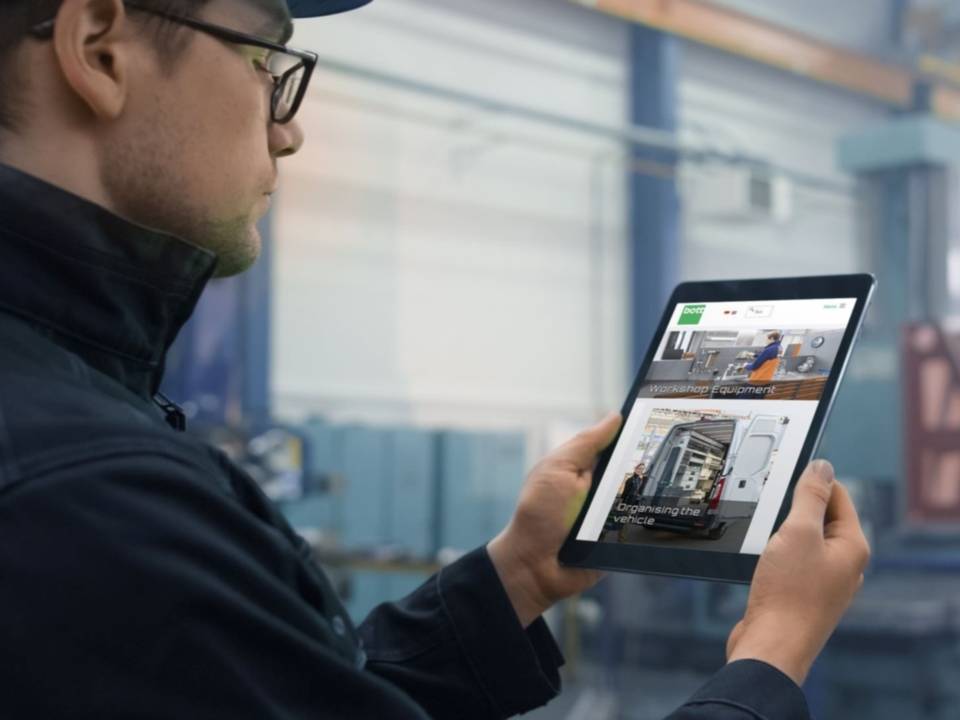 Product searches and filters are more intuitive and complete, with smart links to a huge range of documentation.
Ibexa PIM - the Benefits
Ibexa's own PIM solution - Ibexa Product Catalog - was released as part of the Ibexa DXP v4.0 version and adds a range of valuable features to what was already an industry-leading digital experience platform.
Efficient, cost-effective, and integrated
Ibexa DXP is a complete digital customer experience solution. Consequently, Ibexa Product Catalog is designed to be used alongside a wide range of other features and functionalities.
Integration with ERP solutions allows for real-time updates on product availability, while the platform's content management features allow you to utilize product data in your marketing content and vice versa.
One of the biggest advantages of DXP-native PIM platform is how simple setting up product pages becomes. By utilizing a common structure and a user-friendly interface, the system allows for complex specifications to be attributed, stored, and displayed on the product page with the greatest of ease.
Enabling you to better serve your customers
Ibexa Product Catalog also allows you to better target certain products towards designated audiences.
You can define pricing structures for different customer groups and implement public and custom pricing - i.e. one price for all customers (anonymous) and a dedicated prices for clients who belong to a specific customer group.
Additionally, the feature incorporates Ibexa DXP's existing language and translation features. Now, you can display prices and product information in the appropriate language for your customers.
Drag and drop simplicity perfected
Ibexa Product Catalog enables your business to define every one of its products via an intuitive drag and drop interface. It allows you to designate each product a range of attributes, facilitating easier searching and sorting for customers.
At the same time, it empowers your company to more accurately display the products your customers want to see.
The ability to implement attribute groups relating to any important product specification, such as size or material, makes this a highly customizable solution.
The drag and drop interface also ensures that it's easy to use. By standardizing product information across the entire catalog you also reinforce your brand and further improve the customer experience.
Moving forward with Ibexa Product Catalog Product Information Management solution
At Ibexa, we never stop striving for better. That's why there are already a series of updates planned for the Ibexa Product Catalog. In the near future, customers can expect to see the following features:
Intuitive generation and management of product variants
The ability to assign products to one or more categories
The creation of multiple catalogs that can be offered to specific customer groups, improving your ability to target your products in the most effective way possible
Easy tracking of Product completeness.