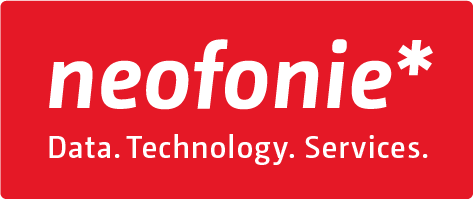 Neofonie GmbH
Robert-Koch-Platz 4
10115 Berlin
Visit website
Partner level
Silver
Neofonie GmbH
As a full-service IT provider, we will support you at every step along the digital value-added chain with everything from consulting to development and live operations as well as digital transformation processes.
Neofonie GmbH, with its subsidiary Neofonie Mobile GmbH, is among the leading providers for the development of high-quality Internet solutions and mobile apps. Our 180 employees are developing a new generation of digital products that not only respond to market needs, but also create pioneering, undreamed-of usage possibilities and a unique user experience.
This puts our customers ahead of the competition. Numerous people use internet platforms and services every day that are built upon our innovative research and development. Jägermeister, Wort & Bild Verlag, Bechtle, Audi, Olympus, eBay, stern.de, klick.de and mobile apps such as BILD & WELT Digital, FAZ, Immoscout and Smartshopping are just a few examples of our over 550 successful projects in more than 20 years.
Become a Partner
Interested in evaluating the benefits of collaborating with Ibexa? Fill out the form below to schedule a call with one of our local Partner Managers.
Ibexa is trusted by

Contact Us
In a world all about delivering excellence in digital customer experiences, you can build new revenue opportunities, create memorable experiences and turn your clients into digital champions with Ibexa Digital Experience Platform (DXP).