Ibexa DXP– the open DXP for developers, editors and marketers to build memorable experiences
Ibexa DXP empowers your clients to create powerful and engaging customer experiences and deliver fast return on investment. Our technology helps you resolve the issues your clients face daily to improve the customer experience. Using Ibexa DXP, via traditional or Headless delivery, they can respond to multiple challenges: multi-country, multilingual, multi-brand, multichannel, quickly and cost-effectively.
The tightly integrated set of Ibexa technologies for content management, e-commerce and personalization as well as its extensibility and interoperability enables you to build and quickly deliver scalable and transformative digital experiences for your clients.
With Ibexa we can rely on proven market-leading software to implement customers' requirements based on best practice utilizing integration building blocks and blueprints. Ibexa supports our cloud-first mantra of delivering short time-to-value projects. It enables us to reduce project risk, time-to-implementation and operating costs, and ensure that our clients' investment is future-proof.
Ibexa's business model is to generate business 100 percent via our partner ecosystem. Our comprehensive Global Partner Program supports digital agencies, system integrators and consultancies in resolving clients' requirements by delivering fast, cost-effective and high-quality online experiences using Ibexa DXP on premise or as Platform as a Service (PaaS).
We want to contribute to your growth, profitability and success. We stay actively involved to ensure this. From sales meetings to project completion, we provide you access to:
Our platform and cloud services
Extensive training and certification
Comprehensive support with our sales and technical experts
Membership of our partner community
Opportunities for co-marketing activities for lead generation
The annual, global Ibexa partner conference where you can meet the product team in person, learn about our latest release, be updated on the roadmap and have a say in shaping the future development of Ibexa DXP
Training to get sales and technically certified on Ibexa DXP
Engage: our regional customer and partner roadshow.
Enabling Partners to Build Add-on and Bundles
Ibexa DXP is a PHP full-stack Symfony DXP, backed by the largest PHP community in the world. We recognize the importance of an open-coded platform which enables our partners to also build add-ons and bundles enriching the DXP offering as well as share knowledge and packages developed by others in the ecosystem.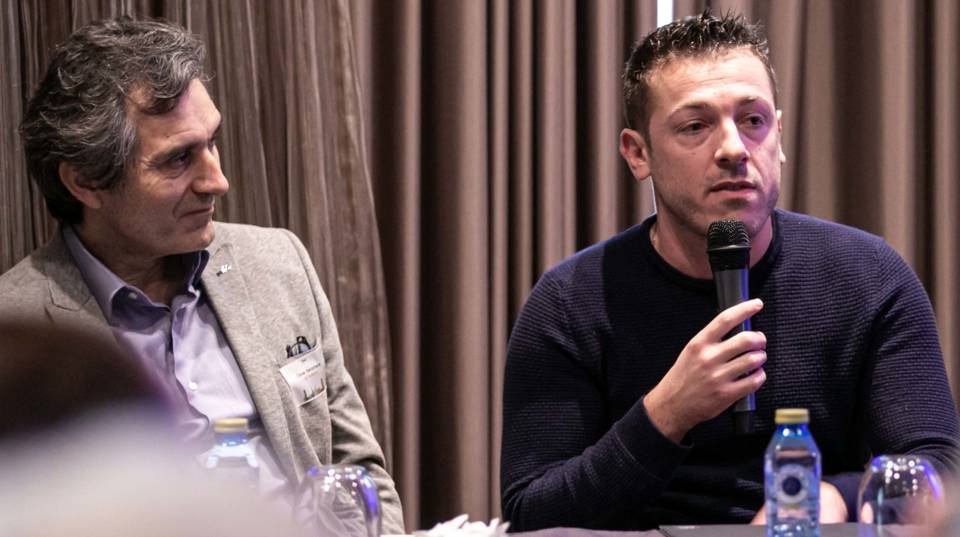 Ibexa DXP enables us to deal with complex and high-level websites that require quality execution and tight deadlines. It is a set of functionalities working well together on top of the best PHP Framework: Symfony.
Partner with Ibexa
In a world all about delivering excellence in digital customer experiences, you can build new revenue opportunities, create memorable experiences and turn your clients into digital champions with Ibexa's trusted and open Digital Experience Platform (DXP).
Ibexa is trusted by

Fill in your contact details below.
Fields marked with * are required.